The Book
A Corporate Conflict Training Book That Empowers Both Businesses and Employees
"In this truly remarkable book Jeanine Hull summarizes and synthesizes an enormous amount of the most important and up-to-date research, from the latest findings in neuroscience to new developments in the understanding and treatment of trauma to effective methods of conflict resolution.
She shows how inseparable the body is from the mind, and how valuable that knowledge can be in helping us as individuals and as a society to deal more constructively with all forms of psychological distress and dysfunction.
An impressive and valuable achievement!"
– Dr. James Gilligan, leading authority on the causes of violence, professor of Psychiatry and Law at New York University, and author of Violence: Reflections on a National Epidemic and Preventing Violence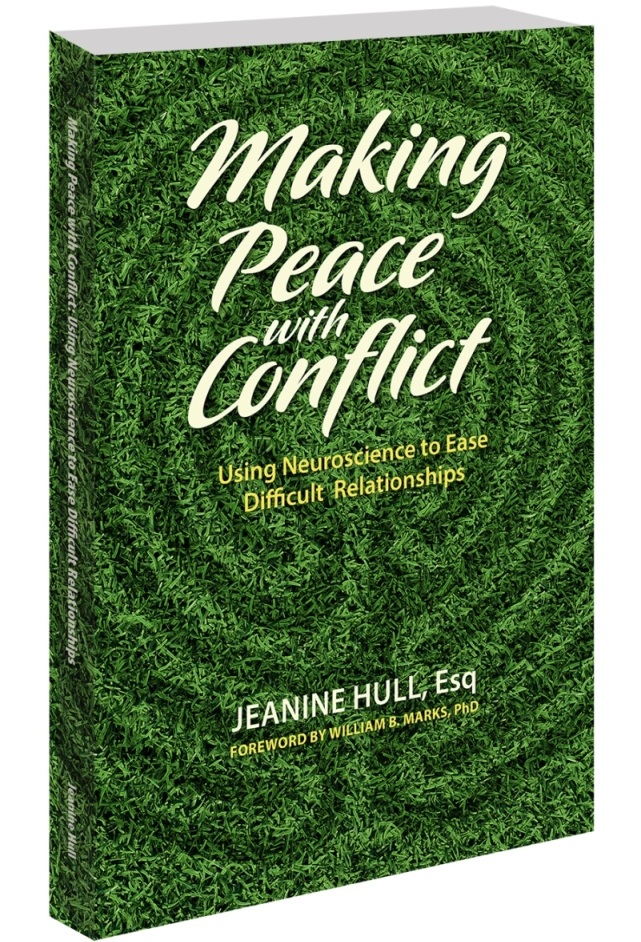 Based on seven years of intensive research and the author's lived experience, Making Peace with Conflict walks readers through the evolution of the human threat response and how fear and trauma contribute to conflict in our lives. A scientifically comprehensive and informative guide, this is the first book that ties recent trauma research to the way we deal with conflict. While we know all too well the pain of conflict, few realize the benefits of engaging with it – deepening trust and strengthening relationships. Like navigating a labyrinth, the process of harnessing the connective power of conflict lies in trusting the process, putting one foot in front of the other, and maintaining progress toward the center—a place of integration, peace, and ease. Readers of the book will:
Understand how their (and all human) bodies respond to their perception of conflict, including responses commonly known as "flight/fight/freeze"
Learn ways to calm those responses and help others calm theirs
Identify the role trauma plays in conflict and our lives
Understand how and why to endure the temporary discomfort of conflict for the long-term benefits of greater trust, understanding, and connection with others
Recognize that we are all doing our best to survive
Making Peace with Conflict is the book we've been waiting for; it provides a straightforward and non-touchy feely approach to take control of our behavior and live a more peaceful life.